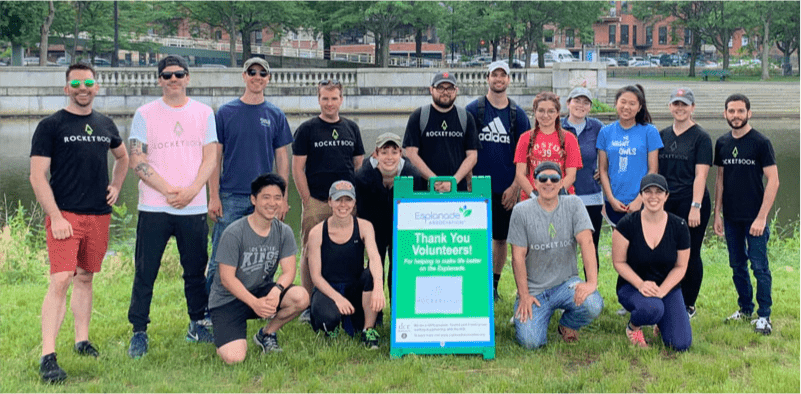 We believe big ideas don't have to be single-use. And thanks to the limitless digital age, our thoughts can now be organized and shared with the power of the cloud. But that doesn't mean the most important part of cognition, the original handwritten note, has to leave a paper trail. While Rocketbook never set out to save the planet, with your help we can all do our part and save A LOT of waste.

We promise to keep making awesome products and apps that you love - and make you smarter. Help us save our Earth by reusing your stuff!
Rocketbook's Sustainability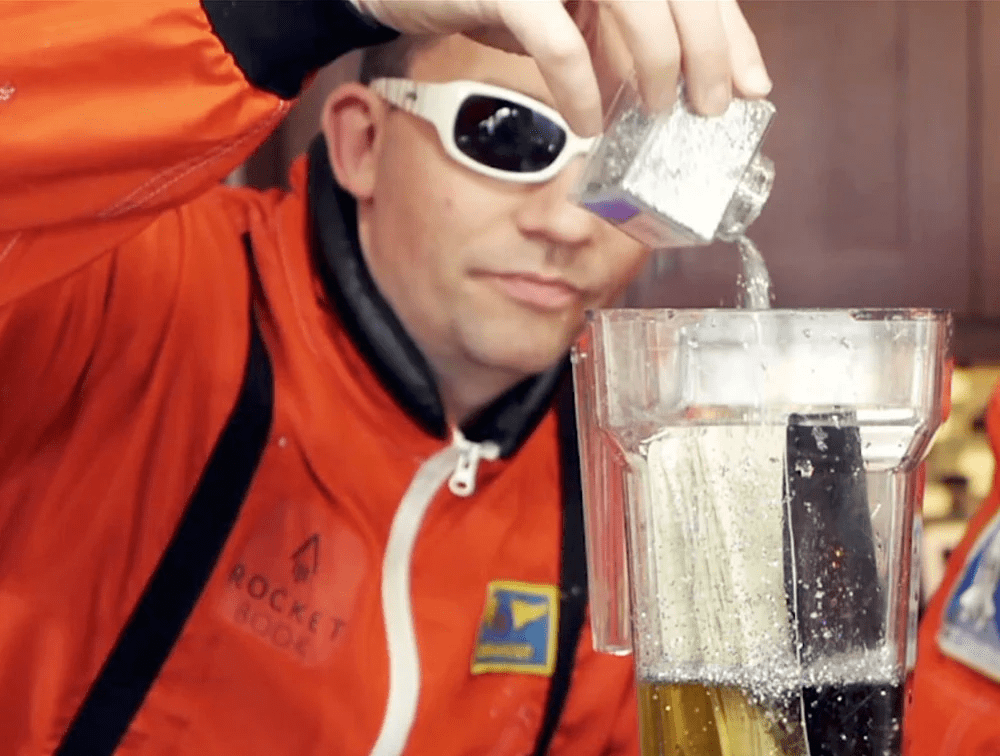 It's time to bridge the gap between analog and digital
In 2013, after exploring every highfalutin digital pen, tablet, and scanning application in the universe, founder Joe Lemay set out on a long, strange trip to develop tools that would help the world organize and share their ideas, save a little money, and maybe even protect the environment from paper waste.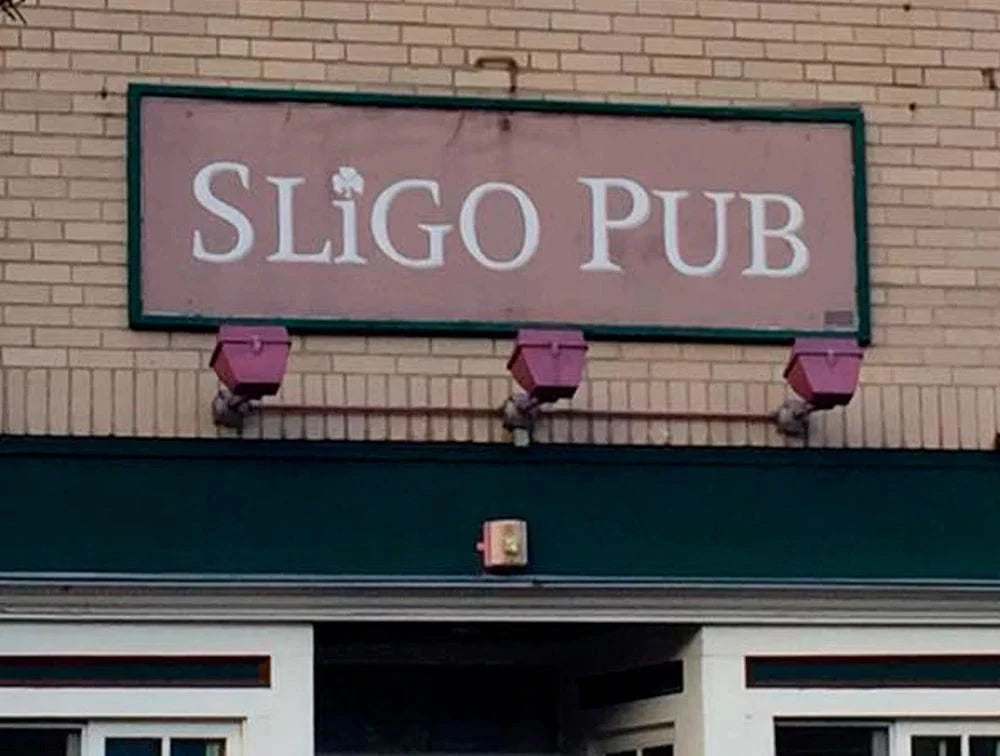 The meeting
In early 2014, Joe's first step was to bounce the idea off his longtime engineer friend, Jake Epstein at their favorite idea-generating space pitstop, the Sligo Pub in Somerville, Massachusetts. In less than a year, Joe and Jake would develop and launch the world's first microwave-to-erase, digitally connected notebook, the Rocketbook Wave. It was revealed to the world at the Launch Festival in San Francisco that summer and would go on to be their first of many successful crowdfunded innovations.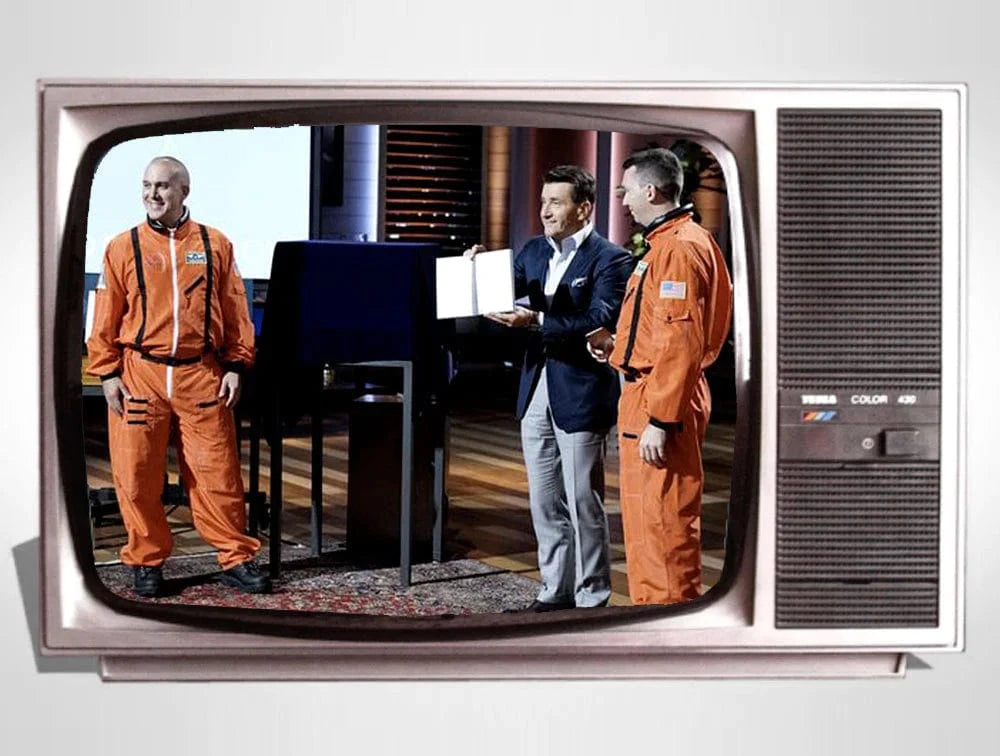 Time to take on the Sharks
Joe and Jake didn't stop with culinary note organization. While showcasing the Wave on the May 2015 season finale of Shark Tank, they were developing a new reusable notebook that didn't require a kitchen appliance. The Rocketbook Everlast wipe-to-erase technology would be the patented foundation for the NEW future of notetaking and the revolutionary magic behind three new flagship products: the Everlast, Mini and Fusion.
A mobile breakthrough
The first versions of the free Rocketbook application for iOS and Android were also developed during the early Rocketbook years. At long last, this epic resource instantly connected handwritten notes on a page with some of the most popular cloud services in the universe such as Email, Evernote, Google Drive, and more. After over a dozen updates, new cloud integrations, and infinite new features, the app has evolved to recognize and transcribe handwritten notes and even beam some non-paper surfaces into new dimensions.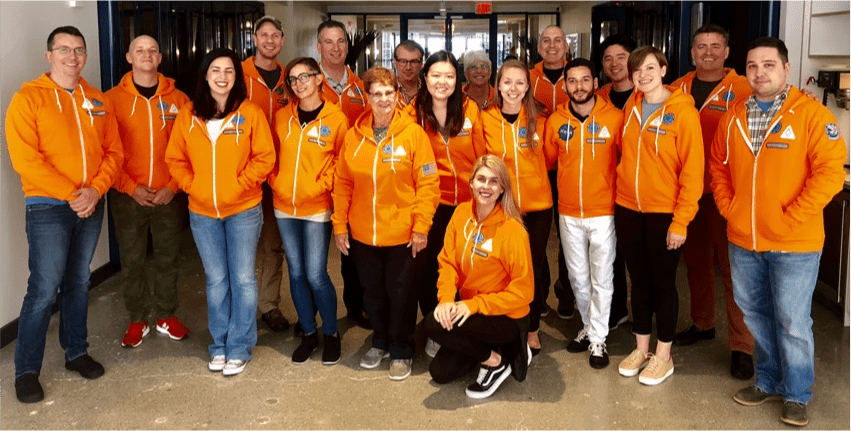 The team of teams
Rocketbook is a Boston-ish-based innovation company. Our small and diverse team is made up of sci-fi lovers, world travelers, rock climbers, beach bums, triathletes, yoga teachers, book worms, gamers, musicians, fine artists, engineering gurus, vegans, vegetarians, and carnivores. We are creative and curious voyagers focused on developing clever tools that help discover the best ideas of tomorrow. We are equally dedicated to helping our local communities and saving our planet.
Are you ready to join the Rocketbook team on our next mission? We're always looking to grow our crew!
See our current openings